Today and tomorrow Athens International Airport have many special movements due to the official opening of the New Acropolis Museum, which will be attended by many international guests (including Presidents, Prime Ministers, Ministers etc).
Some of today's most special movements were the following: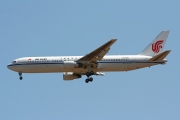 Boeing 767-300ER / B-2496 / carrying Mr. He Guoqiang on an official visit to Greece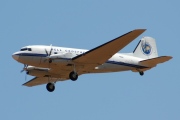 Douglas DC-3 / C-FTGI / ferried from LXR (Luxor, Egypt) to SNN (Shannon, Republic of Ireland) via ATH and GOA (Genoa, Italy) operating for Antarctic Logistics Centre International (ALCI) Aviation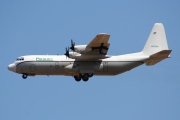 Lockheed L-100-30 Hercules / N3755P / Prescott Support
Other movements were:
Abu Dhabi Amiri Flight / Boeing 737-7Z5 BBJ / A6-DAS
Executive Jet Aviation Airbus / A318-112 Elite (CJ) / VP-CKH
Swiflite Aircraft Corp / Boeing 737-7EL (BBJ) / N90R
Rashid Engineering / Gulfstream G550 / VP-BNR
Rashid Engineering / Gulfstream G550 / VP-CNR
TAG Aviation Espana / Dassault Falcon 900C / EC-JBB
Air Service Liège (ASL) / Cessna 525B Citation CJ3 / OO-EDV
Aerostar / Dassault Falcon 20F / UR-NOA
London Executive Aviation / Cessna 550B Citation Bravo / G-IKOS
JetAir Flug GmbH / Learjet 60 / D-CJAF
Another similar post will be created for tomorrow's movements.
Just a preview of what it is expected for tomorrow:
1) Serbia Goverment - Dassault Falcon 50
2) Bulgarian Goverment - Tupolev 154M
3) Turkish Goverment - Airbus A319
4) Antonov Design Bureau - Antonov An-124